We discuss a lot about America being a primarily aboriginal land. So, greedy European colonists have always looked for new continents with splendid natural resources. Therefore, Australia is also no exception. It was originally the abode of aboriginal people. As a result, they have been living here for around 40,000 years. So, during the age of exploration, various sailors from Spain, Denmark, and England tried to locate and colonize it. However, it was in 1770 when Captain James Cook really discovered Australia. He came to the east coast and consequently tried to usurp it for Great Britain. Hence, he named this New South Wales. This is where the timeline of Australian history begins. On 26th January 1778, Captain Arthur Phillip established the first colony in Sydney.
However, initially, it was a penal colony.
So, the status of the penal colony came from the fact that some of the first settlers were actually criminals. The British force would sometimes send their criminals and especially political prisoners to these penal colonies instead of jail. So, all these penal colonies were far away from Great Britain and were mostly lonely islands. Therefore, Australia seemed to be a brilliant place to be a dumping ground for unwanted citizens best left to be dead. However, slowly, when the abundant resources of Australia came to view, more settlers started to come. They were, hence not all convicts. So, these were the people who started writing the timeline of Australian recorded history.
However, there existed a scenario to which the European colonists did not pay any heed. So, there were more than 500 regional groups and tribes in various parts. The Yapa, Yolngu, and Bininj tribes occupied the present-day Northern Province. The Palawah people were occupied all over Tasmania. Moreover, the tribes coming from the Torres Strait differ from the Aborigines. However, they still believe themselves to be Australians.
Timeline of Australian History, colonization, and federation
So, as one can guess, the timeline of Australian history is long and diverse. As a result, in each era, we find something new or interesting has happened in the continent.
50,000BC: Arrival of Aborigines; the beginning of aboriginal history.
So, this was the time when the first aborigines came to the Australian continent.
1642: Discovery of New Zealand.
This was when Abel Tasman discovered New Zealand and Tasmania. Therefore, he named Tasmania after him.
1770: Discovery of New South Wales
As we have already seen, now, Captain James Cook finds out about the east coast of Australia. So, he names it New South Wales, and the timeline of Australian colonial history starts.
1788: Establishment of Australian penal colony.
At Sydney Cove, the British government forms a penal colony.
1808: Rum Rebellion
This is an important year because the "Rum Rebellion" ousts Captain William Bligh from the continent.
1851: Australian gold rush
We can consider it as a hugely important year because excavators discover gold in New South Wales. Therefore, it becomes a striking phase in the timeline of Australian history.
1854: Eureka Stockade ensues.
At Ballarat, the Battle of the Eureka Stockade occurs.
1895: Initiation of voting rights for Australian women.
So, this again is a landmark year in the timeline of Australian history. South Australian women fight for their voting rights and become successful.
1901: Commonwealth of Australia statutory declaration
So now Australian women can finally vote. Moreover, the commonwealth of Australia forms a federation of six colonies. So, two major changes occur in this phase.
1914–18: Australia in World War I
This phase is unavoidable in the scope of the entire world history. This is because the first most devastating war, World War I, occurred. So, Australia gives 3,30,000 soldiers, loses 60,000 of them, and 1,65,000 come home with injuries.
1917: Beginning of Trans-Australian Railways
The Trans-Australian railway starts to operate. Therefore, this becomes important in the history of Australian transport and communication.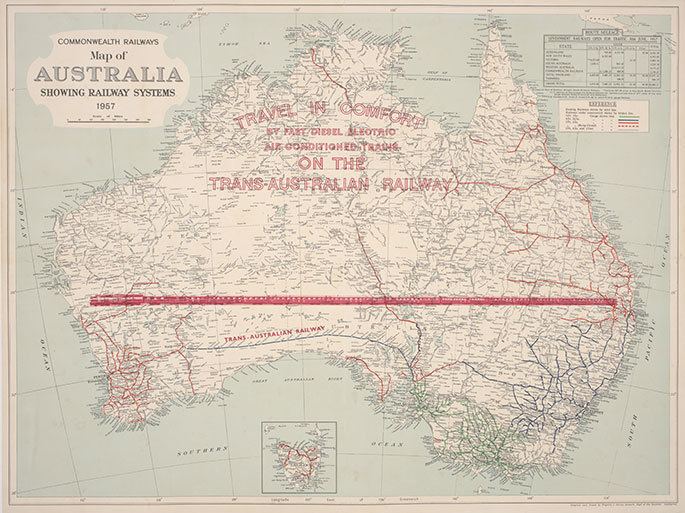 1927: Shifting of the Federal Parliament of Australia.
The Federal parliament of Melbourne relocates itself to Canberra. This is again important because Canberra is the current capital of Australia.
1939–45: Australia in World War II
This is the time of World War and therefore is another time when entire world history is toppling down. So, Britain makes use of the Australian Air Force, puts the navy in the Mediterranean region and the soldiers in North African and Pacific regions. Therefore, one can easily observe how in the timeline of Australian history, colonization has always been an evil force.
1956: First Olympic Games in Australia.
Melbourne, the cultural capital of Australia, hosts the Olympic Games.
1960: Citizenship to aboriginal Australians.
Finally, Aboriginal people get citizenship in Australia. Hence, it marks a historic beginning.
1962: Voting rights for aboriginal Australians given.
This is again a landmark year in the timeline of Australian history. It is so as the government grants aboriginal people the right to vote in federal elections.
1972: Abolition of white immigration for migration policies.
In this historic year, Australia finally abolished its "White Australia" policy of immigration. So, this becomes an important step in inclusion and liberalization.
1973: Completion of Sydney Opera House.
The construction of Sydney Opera House is complete now. Therefore, this is another landmark year in the timeline of Australian history. Sydney Opera House, hence, goes on to become one of the sites with which people all over the world come to visit and equate Australia.
1985: Returning of Ayers Rock and The Olgas.
The Australian government returns the Ayers Rock or Uluru and The Olgas or Kata Tjuta to their rightful aboriginal owners. So, we find that the Aborigines are slowly finding places in the timeline of Australian history.
1993: Property rights for the tribals given.
The government recognizes the land and property rights of the aboriginal people.
1999: Refusal of prototype in Australia.
The referendum refuses the prototype republic.
2000: Second Olympic Games in Australia.
Australia hosts the Olympic Games for the second time. So, this time they occur in Sydney.
2003: Australia's support to the US against Iraq.
This becomes a politically decisive year because it questions the Australian government's decision. It is so as the government extends support to the US for its military atrocities in Iraq.
2008: Prime Minister Rudd issues a historic apology.
In this historic year, the Stolen Generations receive an apology from Prime Minister Rudd.
2009: Bushfires in Victoria
It becomes an important year in the timeline of Australian environmental history. This is because bushfires occur in the province of Victoria and kill as many as 173 people.
2010: First female prime minister of Australia.
So, Australia gets its first female prime minister. In a historic election, Julia Gillard wins over Kevin Rudd as the parliamentary leader of the Australian Labor Party. Therefore, she becomes the 27th Prime Minister to hold office.
2011: Floods in various parts, Yasi cyclone occurs.
It again marks an important year in the timeline of Australian environmental history. This is because floods wash off wide regions of southern Queensland, northern parts of New South Wales, and Victoria. In the same year, cyclone Yasi shattered coastal lands in between Cairns and Townsville. Therefore, it was quite a difficult year.
2013: Kevin Rudd wins federal elections.
Kevin Rudd comes back as the prime minister. So, he overrules Julia Gillard as the leader of the Australian Labor Party. Afterward, Tony Abbott becomes the new minister because he wins the elections, which occurs late that year.
2015: Malcolm Turnbull wins federal elections.
Within a span of 2 years, Tony Abbott has to leave the office. Malcolm Turnbull defeats him and therefore becomes the 29th Prime Minister.
2017: Legalization of same-sex marriages.
This is a hugely important year in the timeline of Australian history, politics, legislation, and activism. It is so as Australia sets an example for the world by making same-sex marriages legal.
2018: Scott Morrison wins federal elections.
Scott Morrison follows Turnbull in office. Therefore, he becomes the next leader of the Liberal Party as well.
2019: Bob Hawke passes away.
Bob Hawke, the former prime minister of Australia, passes away. Along with this, Scott Morrison wins another three-year term in the office of the prime minister.
Chronology of Australian prime ministers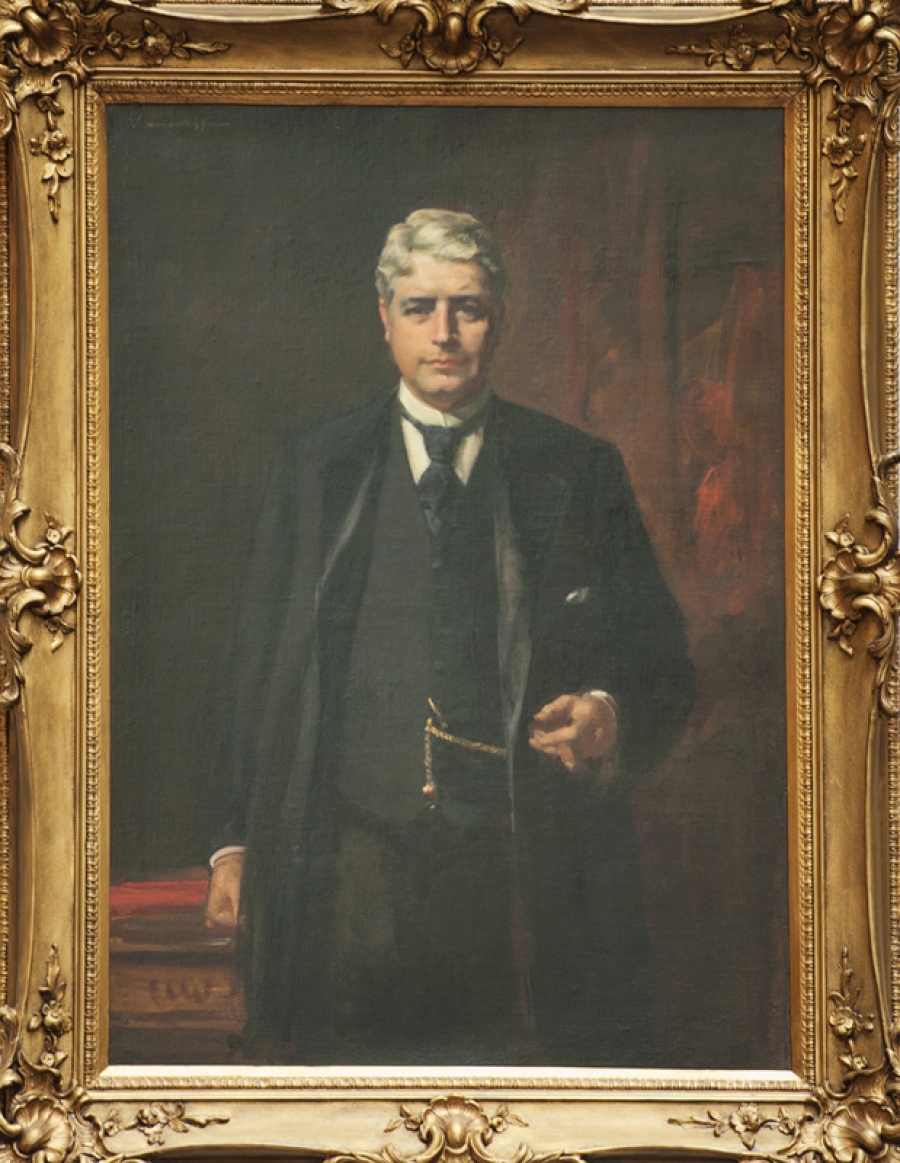 As of now, there have been 30 prime ministers in Australia having 35 different terms in federal offices. So, the first one was Sir Edmund Barton, who acclaimed the office in 1901. Since then, there have been historic elections, wins, and losses. Along with this, a number of them have abruptly left office too. Following is a timeline showing the last 10 Australian prime ministers
| | | |
| --- | --- | --- |
| Number in office | Name | Number of Term/ Terms |
| 21st | Edward Gough Whitlam | 1972- 75 |
| 22nd | John Malcolm Fraser | 1975- 83. |
| 23rd | Robert James Lee Hawke | 1983- 91 |
| 24th | Paul John Keating | 1991- 96 |
| 25th | John Winston Howard | 1996- 2007 |
| 26th | Kevin Michael Rudd | 2007-10 |
| 27th | Julia Eileen Gillard | 2010-13 |
| 28th | Anthony John Abbott | 2013-15 |
| 29th | Malcolm Bligh Turnbull | 2015- |
The last prime minister still in office is Scott Morrison.
Timeline of Australia's involvement in the Vietnam War
Initially, Australia sent a small regiment having 30 military advisors to the Vietnam war in 1962. However, in the course of time, they increased it to a number of 7,672 Australian soldiers. This they did after Menzies Government decided to upgrade the military support to South Vietnam in 1965. When the Vietnam war ended in 1972, it marked the longest war in which Australia had ever participated. This is despite the fact that Australia rages a long-standing war against Afghanistan. Moreover, it is the second largest force Australia contributed to any foreign conflict, next to World War II.
So, in the beginning, Australia enjoyed enough support to curb the growth of communism in south-east Asia. However, soon a strong anti-war policy was undertaken.
The timeline of the Australian involvement started to end with the withdrawal from South Vietnam in 1970. Under the Gorton Government, after 8RAR completed its tour, the government did not replace them. The withdrawal, however, happened in different phases. Finally, by 11th January 1773, every kind of Australian engagement in the Vietnam war had stopped.
However, till July 1973, the Australian Embassy Platoon kept the troops deployed. During the Fall of Saigon, the Australian embassy again deployed the troops in 1975. However, it was a brief deployment only to evacuate trapped employees from the Australian embassy. With that, the timeline of Australian involvement in the Vietnam war came to an end.